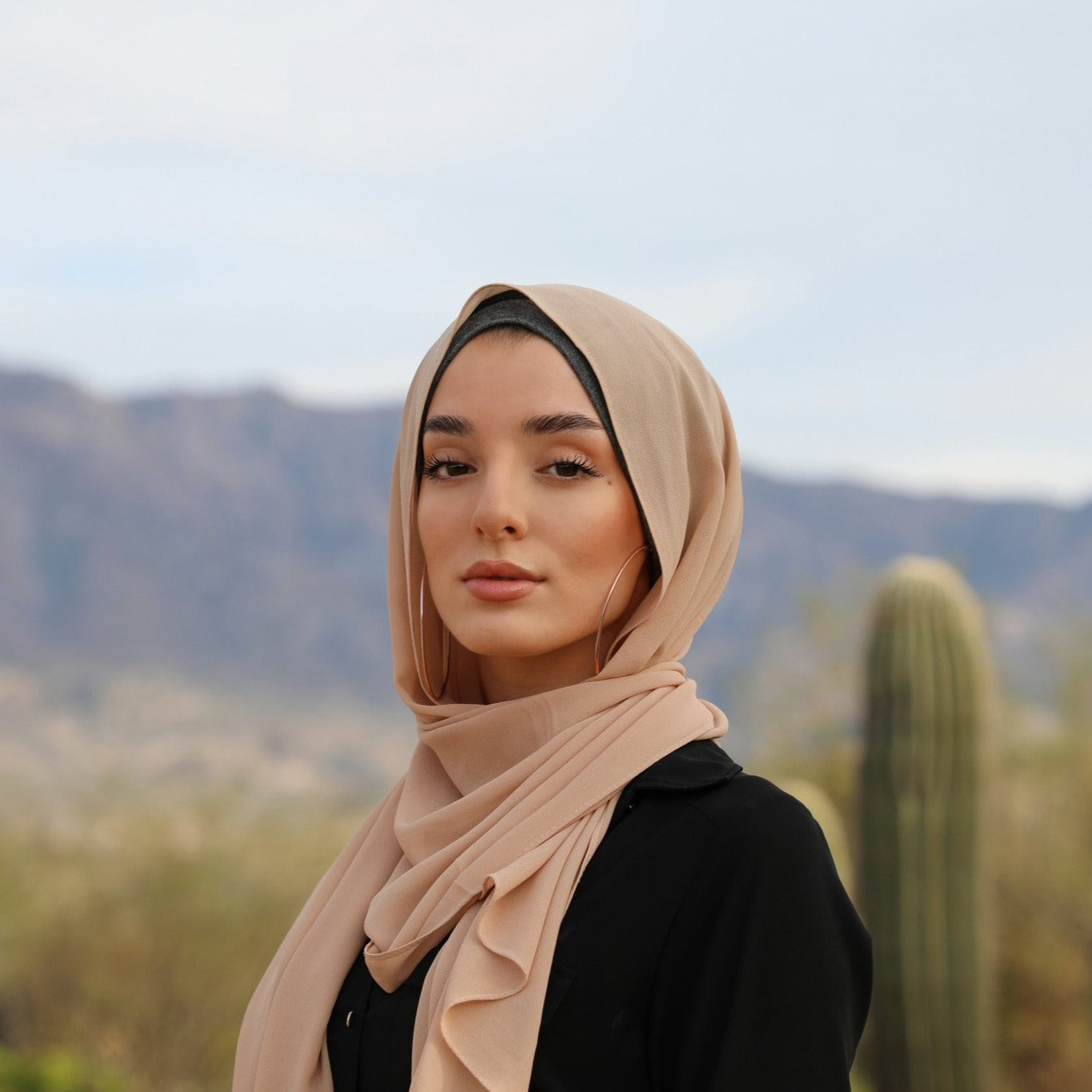 Lavish and sublime, our solid Chiffon brings classic sophistication to any attire. Featuring a smooth, lightweight polyester chiffon fabric, this hijab is versatile enough to add an elegant finish to your everyday wear.
The AMARIAH™ Exclusive Collection mixes refined character and earthy silhouettes, you'll be sure to find your new favorite with any of our essential chiffon hijabs.

Textile: Polyester Chiffon

Thickness: Light




Texture: Smooth

Dimensions: 180cm L x 70cm W
Why Us? 
At AMARIAH & Co. our mission is to help everyone earn residual  اجر "Ajar" or "rewards" after death by donating 10% of your order to help build or maintain a mosque. 🕌  
Uthman ibn Affan reported that the Messenger of Allah, peace and blessings be upon him, said, "Whoever builds a mosque for Allah, then Allah will build for him a house like it in Paradise." (Bukhari and Muslim)
Choose options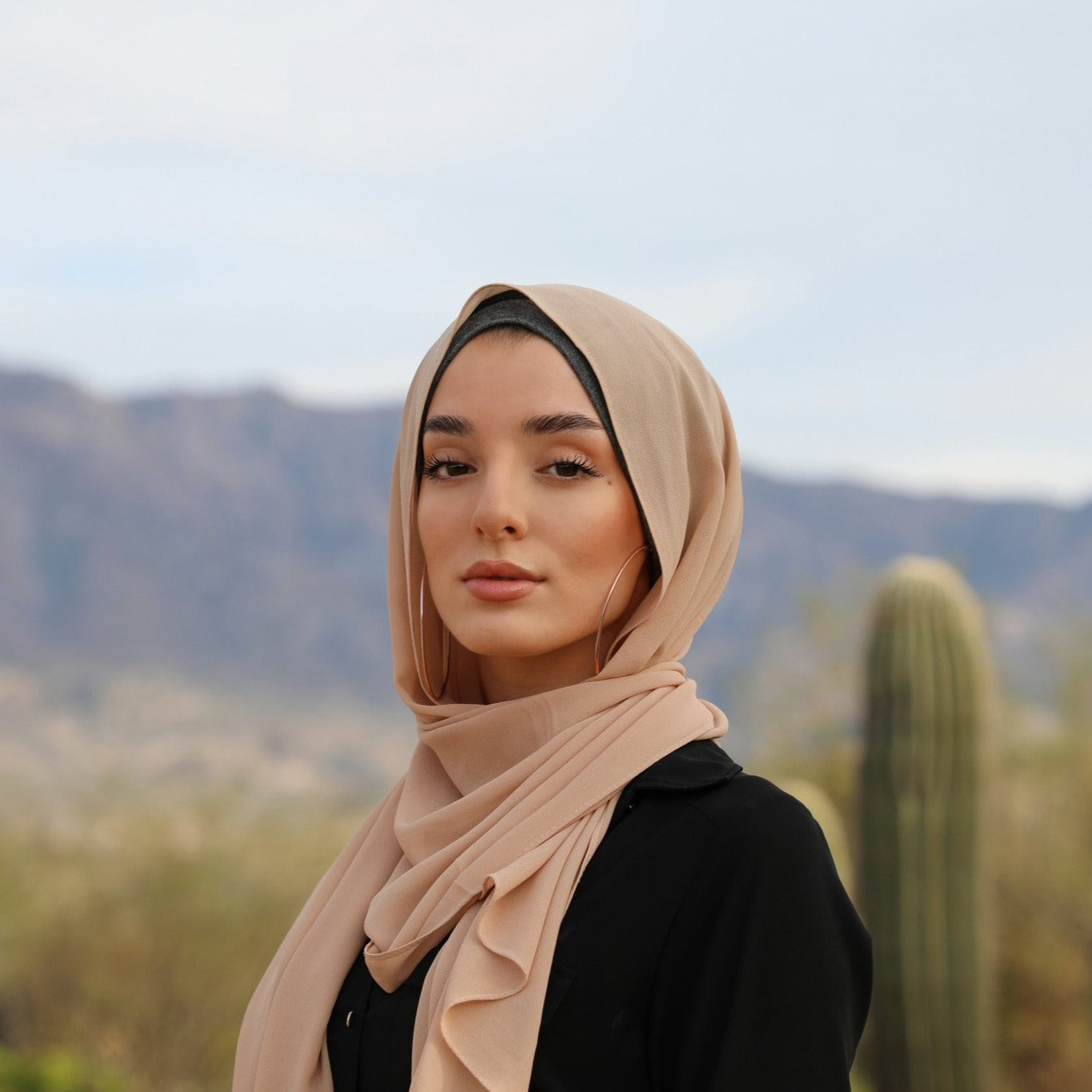 Customer Reviews
09/11/2021
Elika B.

Australia
Gorgeous fabric. Very good quality.
Shipping came much faster than expected. In love with this color it's gorgeous!
09/05/2021
Corinne G.

United States
GORGEOUS COLOR! I want them all!
The color of the Coyote Scarf is perfect for my wardrobe. It matches with everything and is excellent quality! Such a beautiful product! Definitely ordering more colors, they are very unique and hard to find anywhere else.
06/27/2021
Zohra A.

Canada
In LOVE with it
I really like this chiffons because it's very breathable and best for summer love this shade too
05/24/2021
Hina

United States
Amazing quality
Superb quality and colors are truly stunning. I love everything from the feel , to the length to the way they style and stay put. 100% recommend. Also the packaging is too cute
Amazing quality!
Super quality and colors are truly stunning. 100% recommend. Also the packaging is too cute